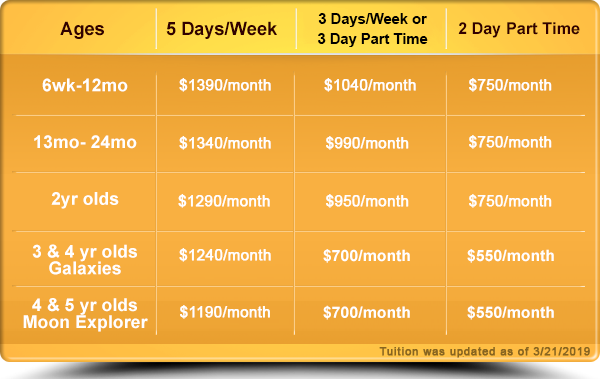 * $225 Registration fee due at the time of enrollment.
* $150/year supply fee due on in September. Can be paid monthly: $12.50
* 10% Sibling discount available.
* Tuition rates apply for 10 hr/day only.
* All Extra curricular classes(guitar,yoga) are included in the tuition.
* For the Waiting List: $300 fee applies to be placed on it, which applies towards the 1st month's tuition.